There are rumors that you can find anything you're looking for on the internet, just by using a search engine. However, it is highly unlikely that you'll search any of the websites below. There are tens of millions of web pages of all kinds out there, waiting to be explored. On this list, you will find ten of the most interesting websites we discovered for you.
Unblock any international website, browse anonymously, and download movies and Mp3 with complete safety with CyberGhost, just for $2.75 per month:
For more interesting websites, check out our guide:
Independence Day My Street
Independence Day in the United States is the holiday commemorating the adoption of the Declaration of Independence, on 4 July 1776. Every 4th of July, Americans gather to celebrate this event, which is of massive historical significance for the country.
The website we are referring to, though, doesn't have anything to do with the 4th of July. If you are familiar with the 1996 film "Independence Day," then you probably know the sequel "Independence Day: Resurgence."
Both movies refer to an alien invasion on Earth, and that's exactly what we see on Independence Day My Street.
On this website, we can see how our neighborhood would look like after an alien attack. And since we can insert any address on the map, we are not limited only to our neighborhood.
As long as we type any address and hit the search button...
Bombs away!
Disclaimer: This website is absolutely safe, you don't have to evacuate your house before using it.
A Good Movie to Watch
Now that we mentioned films and interesting websites, how about a site that combines both?
If you ever spent more than an hour to decide which movie to watch, or you always end up watching the same movies again and again, then agoodmovietowatch can make your life easier.
All you have to do it hit the "Random" button and this service will suggest a random movie, out of a list of high rated films that didn't become very popular.
MT Everest in 3D
How many people in the world can claim that they climbed Mount Everest? Well, we can, and it was way easier than we thought. Thank's to MT Everest, you can Start the Climb at any moment, from the comfort of your home.
This 3D tour to the highest peak in the world shows us in detail the route that climbers follow to reach the top.
We had to climb the mountain twice in just five minutes tTo take the necessary screenshots, but it was worth it.
Did you know that you can see China from up there?
Time and Date
If you wish to know the current time and date, all you have to do is just check your computer, your phone or (gasp!) a clock or watch. Not even a smartwatch, a regular watch, like cavemen used.
But what if you want to calculate how many days have passed since you started your new diet? In that case, you may need Time and Date.
This is one of the most interesting websites and can calculate how many years, months, and days have passed since any given date.
For example, if we want to check how old is PCsteps - the original, Greek site, not the one you are reading right now - we enter the relevant dates...
...and click on Calculate Duration.
Time and Date informs us that our website is up for 2902 days at the time of this writing, meaning it has been 7 years, 11 months, and 11 days since our first post.
On the right side, we'll find some alternative time units, like seconds, minutes, hours, and weeks.
Down right there is also a "workdays only" switch, which can be useful in various cases.
10 Minute Mail
Most online websites and services require an email registration. However, there are cases where we don't want to use our primary email address, either because we hate spam, or because we are not interested in receiving anything from the website we register at.
10 Minute Mail is an interesting website that can come in handy in cases like that, providing us with a temporary email address.
As the name suggests, the address lasts only for 10 minutes, and we can use it to sign up to on most websites.
Furthermore, we can reply to any message, just by clicking the Reply button.
Before the timer runs out, we can hit the Refresh button. That way we will reset the timer for another 10 minutes with the same mail.
Instructables
Instructables is one of the most interesting websites for those in love with DIY projects.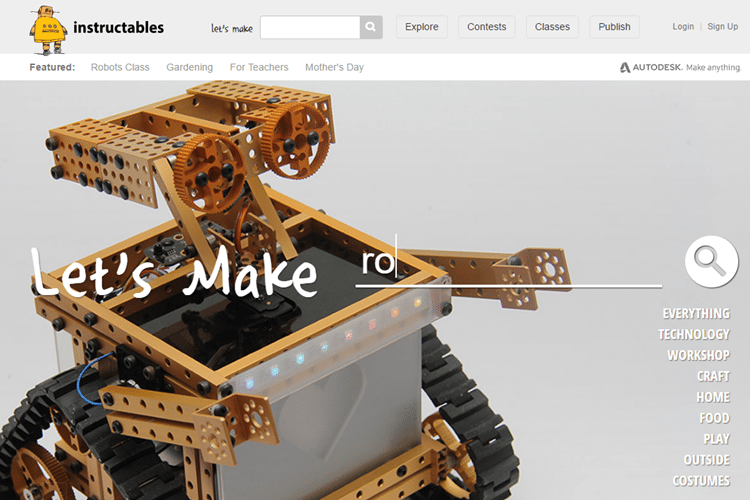 In this website, we will find instructions for almost anything we would like to build by ourselves.
We start with the search box on the top right...

...and pick the instructable that suits our needs.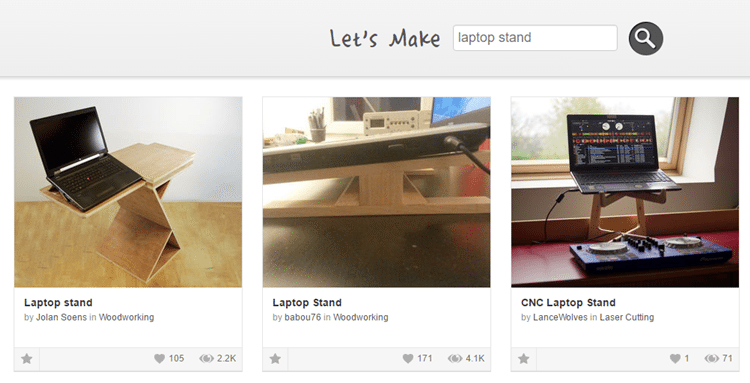 Geektyper
With Geektyper, we can trick our friends and make them believe we are a world class hacker, pretending we can crack high-security systems in mere seconds.
The most important step is to choose the proper background. A hacker is only as good as the background they use.
From there on, we can start typing our code. It doesn't matter what we type because Geektyper will make it look like real coding.
If we hit Enter at any given time, we will receive the "Access Denied" message.
That can not stop a world class hacker though, so we keep typing and typing more intensely. When we feel ready, we can hit Shift.
Mission accomplished.
The folders on the right add a more mysterious touch to the whole process.
For better results, we can switch the browser to full screen with F11.
Madeon
For those that want to try their DJ skills, you can visit Madeon and start mixing music.
You can't choose your tracks, though. There is a list of predefined tracks, represented by blue, red, and green tiles. You can activate one of each group at a time.
By changing tiles, you modify the beat and the rhythm of your mix. There is also a Share Mix button down below, for those that want to share their masterpiece on the social media.
Fake Name Generator
Fake Name Generator may not be one of the most interesting websites, but it can be useful to those who write novels.
The site is very simple to use. You can insert the desired gender, name set, country, and hit Generate.
We have just created our fictional character. The website automatically fills in the rest of the information in random.
The Faces of Facebook
Have you ever wondered how all Facebook profile pictures would look combined? Neither did we.
But Faces of Facebook does exactly that: combines all Facebook profile pictures in one.
If you are not amazed yet, then try to click on any area and watch the Faces of Facebook zoom in on your screen.
You can also click on a picture, and you will be redirected to that Facebook profile. Impressed, aren't you?
What are your favorite interesting websites?
There are thousands of wonderful and interesting websites out there, and it is impossible to visit them all.
Whether you enjoyed our list or have any other website you want to mention, don't forget to leave a comment.
Support PCsteps
Do you want to support PCsteps, so we can post high quality articles throughout the week?
You can like our Facebook page, share this post with your friends, and select our affiliate links for your purchases on Amazon.com or Newegg.
If you prefer your purchases from China, we are affiliated with the largest international e-shops: